High Point is a city of world-class hospitality, easy living, and special events all with the southern Flair. It is a place where you can expect the unexpected. Located in the heart of North Carolina's dynamic and scenic Piedmont, High Point got its name by being North Carolina Railroad's highest point between Goldsboro and Charlotte. Today, it's also known as the Home Furnishings capital of the world.
Getting to High Point is easy, you can get here by plane, train, and automobile. Whether you are here for a convention, the High Point Market, Showtime International Fabric Show, a youth sports tournament, a stop on your way to the beach, or a shop till you drop weekend, you'll go home amazed by everything you didn't expect to see or do while you are here.
High Point is the home of jazz legend John Coltrane but your high point adventure is only beginning. It is home to a lot more than John Coltrane. High Point doesn't take the title of furniture capital of the world lightly as they not only manufacture fine home furnishings they also market them to the world. While the High Point Market is open only to professionals in the Home Furnishings industry, High Point is the destination for retail furniture shoppers as well with more than 50 parts stores and galleries. And if you are shopping for anything else, try the Oak Hollow mall home to more than 90 stores under one roof.
High Point offers tons of tours and attractions all within easy reach. Whether you are 5 or 75 or any age in between, there's always something to do and see. If you would rather be outdoors High Point is the place for sports and activity and if you can't find what turns you on right here, take a closer look at what you can do in the neighborhood. So from furniture shopping to tours and museums, High Point is your destination for unexpected fun.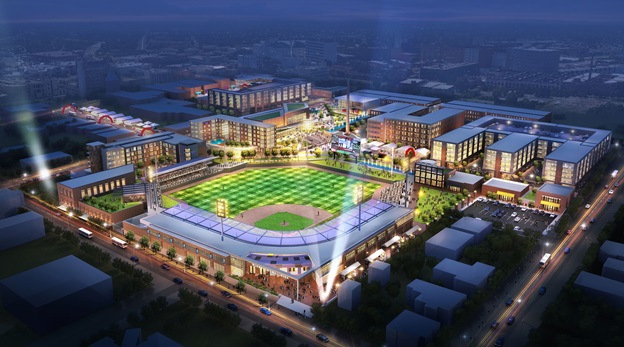 High Point is also open for business as there are facilities for conventions and out-of-the-box events of all sizes. The 100-foot high atrium at showplace offers a dynamic background for events taking place in its 78,000 square feet of exhibit space. Just a walk away is the Suites at Market Square with 110 thousand square feet of space and Centennial Station with 8,000 square feet of meeting space including a stage. And best of all, these exciting venues are an easy walking distance to high points downtown hotels.
After all these activities, you'll need a comfortable place to decompress, put your feet up, and get a good night's sleep and High Point's hotels, motels, and inns appeal to every possible taste and lodging. For the suite life, you can choose from the Ashford Suites, Biltmore Suites or Crestwood Suites. If your taste is for the historic, try the JH Adams inn, it's a former downtown residence built in 1918 designed to make you feel at home. For people who want to be near shopping and attractions like movie theaters the Courtyard by Marriott is located near the Oak Hollow Mall. And downtown High Point is anchored by the Radisson Hotel, a full-service convention facility convenient to most of High Point's exhibit space.
From foie gras to pulled-pork, High Point has a restaurant for every taste. Asian, Italian, French, Latin food, southwest, and family-style, there is something for every budget. And of course, there are lattes and cappuccinos alongside good old southern sweet tea. High Point is a city rich in history, a dynamic business center with a diverse and talented populace. High Point North Carolina is full of unexpected wonders and unexpected delights.